Laurent Perbos
Introduction
Laurent Perbos was born the 21th April 1971 in Bordeaux.
He actually lives and works in Marseille.
Laurent Perbos' work, in the pure tradition of the art of assemblage, questions how the ordinary things, once revisited, can be seen as a narrative rather than an image. A world where things were formally and philosophically metamorphosed creating mental and visual ambivalent work.
Biography
Solo exhibitions
2017
Babylone,

Galerie Baudoin Lebon, Paris, France

Sculpture Club, Le Volume, Centre Culturel de Vern-sur-Seiche, France
2016
Composition, Dupré & Dupré Gallery, Béziers, France
Composition, La Chapelle du Quartier Haut, Sète, France
Composition, Atelier Madoura, lieu d'art et d'histoire, Vallauris, France
Playground#4, Le voyage à Nantes 2016, Nantes, France
2015
Sculpture Club, Center of Modern Art Walter Benjamin de Perpignan, France
Post-card, Crystal Palace, Place du parlement, Bordeaux, France
Sculpture Club, National Museum of Sport, Nice, France
2014
Leonardo Agosti Gallery, Sète, France
2013
Eeriness, Road Art Gallery, Marseille, France
Thésaurus de la chose ordinaire, Paul Frèches Gallery, Paris, France
Niobides, Lambert Gallery, Brussels, Belgium
2012
Compositions, Artaé Gallery, Lyon, France
Eeriness, Passage de l'Art, Lycée des Remparts, Marseille, France
The Birds, FRAC PACA hors-les-murs, Chapelle des Pénitents, Lurs, France

Chapelle des Pénitents, Lurs, France
2011
Lambert Gallery, Brussels, Belgium

Pollen, Résidence d'artiste, Monflanquin, France
2010
VIP ART Gallery, Marseille, France

Tout l'Univers, Center of Modern Art of Istres, France

Château de Ratilly, Treigny, France
2009
Forest Tears, La BF15, Lyon, France
2008
La Winery, Philippe Raoux, Castelnau-en-Médoc, France
2006
Atone+, Center of Modern Art Cimaise & Portique, Albi, France
Atone, Remparts Gallery, Toulon, France
2005
Aire, IDA, Faculté des Lettres et Sciences Humaines, Aix-en-Provence, France
2004
Cortex Athlético Gallery, Bordeaux, France
2003
Just a little big more..., Studio Gallery, Budapest, Hungary
Group exhibitions

2017
FoTo-FooT, exposition d'artistes contemporains qui jouent avec le foot, Marseille
EDEN, Eva & Adam, Galerie Analix Forever, Genève, Suisse
Ping-Pong Park + Glycine, Le voyage à Nantes 2017, France
Ephémères#6, Biennale d'Art Contemporain en Dordogne, France
It's more fun to compete, Musée d'Art Contemporain de Marseille, France
Abstracted#2, Aeroplastics Contemporary, Brussels, Belgique
Pièces d'été à Malbuisson, quadriennale d'art contemporain, Malbuisson, France.
A vos marques !, Center of Modern Art of Meymac, France

Festival Art Souterrain, Montreal, Canada
2016
Dendromorphies - Créer avec l'arbre, Topographie de l'art, Paris, France
Run, Run, Run, commissariat La Station, La Villa Arson, Nice, France

Art & Foot, La Chapelle de Clairefontaine, Clairefontaine en Yvelines, France

La Littorale #6, Biennale Internationale d'Art Contemporain d'Anglet, France
Ping-Pong Park, Le voyage à Nantes 2016, Nantes, France

Sculptures en partage, Villa Datris, L'Isle-Sur-La-Sorgue, France

De leur temps (5), Collections privées, IAC de Villeurbanne, France
Jocus, Center of art of Camac, Marnay/Seine, France
2015
Sport@titude, L'Abbaye, Comtempory Art Gallery of Annecy, France
Collection Type # 03, La GAD Gallery, 22 rue Visconti, Paris, France

Biennale art nOmad, commissariat Paul Ardenne, off 56eme Biennale de Venise, Italie

Kunsten Festival Watou, Aeroplastics Gallery (Bruxelles), Watou, Belgium

Biennale Internationale du Design Saint-Etienne, Saint-Etienne, France

la confidentiel by YIA Art Fair, La GAD Gallery, Paris, France
2014
The Remarkable Lightness of Being, Aéroplastics Gallery, Brussels, Belgium
L'oiseau volé, Galerie Vanessa Quang - Annalix Forever, Paris, France
Chemin d'Art, Biennale de sculpture de Saint-Flour, Saint-Flour, France
One Shot !, MuBE (Museu Brasileiro da Escultura), Sao Paulo, Brasil

Sculptures du Sud, Villa Datris, L'Isle-Sur-La-Sorgue, France

C'est Sport, Cultural Center of Aragon, Oyonnax, France
Il y avait une fois, Musée de Châteauneuf-Le-Rouge, France
Sports Factory #2, Pierresvives - Cité du Savoir et des Sports, Montpellier, France
2013
Neues Aus Frankreich, Marion Meyer Contemporain Gallery, Frankfurt, Germany
By-cycles, Lage/Heldart, Berlin, Germany
BLING, Arnaud Deschin Gallery, Paris, France
Sculptures, Lange-Pult Gallery, Auvernier, Swiss
Stadium, Arc-en-Rêve, Museum of Modern Art (CAPC), Bordeaux, France
Art et Bicyclette, Musée Géo-Charles, Echirolles, France
2012
South Park, Hors les Murs Gallery, Marseille, France
La Promenade, Paul Frèches Gallery, Paris, France
The Flesh, Lage Berlin, Berlin, Germany
2011
Art et Bicyclette, Espace de l'Art Concret, Mouans-Sartoux, France

Marrakech Art Fair, Galerie Dix9 (Paris), Palace Es Saadi, Marrakech, Marocco

C'est l'amour à la plage, Musée Régional d'Art Contemporain de Sérignan, France
Design & Foot, Cité du Design, Saint-Etienne, France

Art Paris, Foire d'Art Contemporain, VIP ART Gallery (Marseille), Paris, France
2010
Ceci n'est pas un Casino, Villa Merkel, Esslingen, Germany
Ceci n'est pas un Casino, Casino-Luxembourg, Luxembourg
One Shot, BPS22, Espace de Création Contemporaine, Charleroi, Belgium
Back to the future, Museum of Modern Art (CAPC), Bordeaux, France
Kick-Off, Nikolaj Copenhagen Contemporary Art Center, Copenhague, Danemark
One More Reality, Careof DOCVA, Milano, Italy
Espèces d'hybrides, 40mcube, Rennes, France
2009
TIAF 09, Foire d'Art Contemporain de Toronto, Canada

Hors Jeux, Espace culturel François Mitterrand, Beauvais, France
La Bagna Cauda, Sandrine Mons Gallery, Nice, France
2008
Show-room#1, Art-o-rama, foire d'art contemporain, Marseille, France

Beijing International Art Biennale 2008, Beijing, China

La dégelée de Rabelais, F.R.A.C. Languedoc-Roussillon, Montpellier, France
The Freak Show, Musée de la Monnaie, Paris, France
2007
Série Noire, Villa Bernasconi, Lancy, Swiss

Marseille Artistes associés 1977-2007, Museum of Modern Art of Marseille, France

Archicooking, Wroclaw Non Stop Festival, Wroclaw, Pologne
Freakshow, Museum of Modern Art of Lyon, France
Mimétic, Chateau de Tanlay, Center of art of Yonne, France
2006
Artissima 13, Foire d'art contemporain de Turin, Italie

Paul Maurin Gallery, Paris, France

En-jeux, Center of Modern Art Faux Mouvements, Metz, France
2005
Enter your dreams, IAC Nouveau Musée, Villeurbanne, France
2004
Buy-Sellf, Ateliers d'Artistes de la Ville de Marseille, Marseille, France

Piltzer Gallery, Macherin, France

Sportivement vôtre, Domaine de Chamarande, France
2003
Corentin Hamel Gallery, Paris, France

Import/Export, Quartier Ephémère, Montreal, Canada
Project-room, Pailhas Gallery, Marseille, France
Lick the windows, Atlanta College of Art, Georgia, USA
2002
Objet's session, F.R.A.C. Basse Normandie, Caen, France
Buy-Sellf, Stand au Palais de Tokyo, site de création contemporaine, Paris, France
Buy-Sellf, Espace Faïencerie, Bordeaux (à l'occasion de la sortie du troisième numéro), France
2001
Encuentros Europeos con el Arte Joven, Teruel, Spain

BF-15 Gallery, Lyon, France

Ecole des Beaux-Arts Gallery, Metz, France
2000
Négociation, Crac, Sète, France
Buy-sellf, Museum of Modern Art (CAPC), Bordeaux
1999
D'une chose à l'autre, Collection Particulière Gallery, Bordeaux, France

Art.425, Galerie du Triangle, Bordeaux, France
1998
Café Arson, Villa Arson, Nice, France

Gallo Gallery, Nice - Nice Fine Art, café Le Wagram, Nice, France
1997
Hi ha mes équips, Métronome Museum, Barcelone, Espagne
Appart, appartement de Bertrand Peret, Bordeaux, France
1996
José Roque, body & paint, Bordeaux-Los Angeles Yearbook, Bordeaux, France
Exhibitions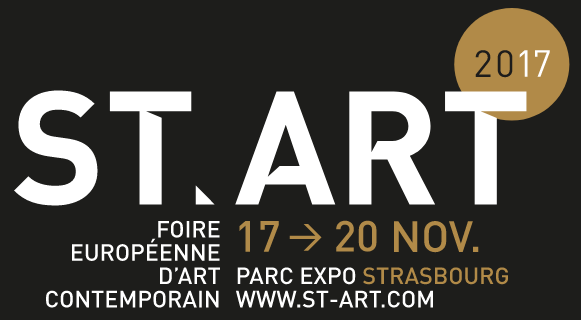 Patrick Bailly-Maître-Grand / Laurence Demaison / Karen Farkas / Evsa MODEL / Laurent Perbos / Vladimir Skoda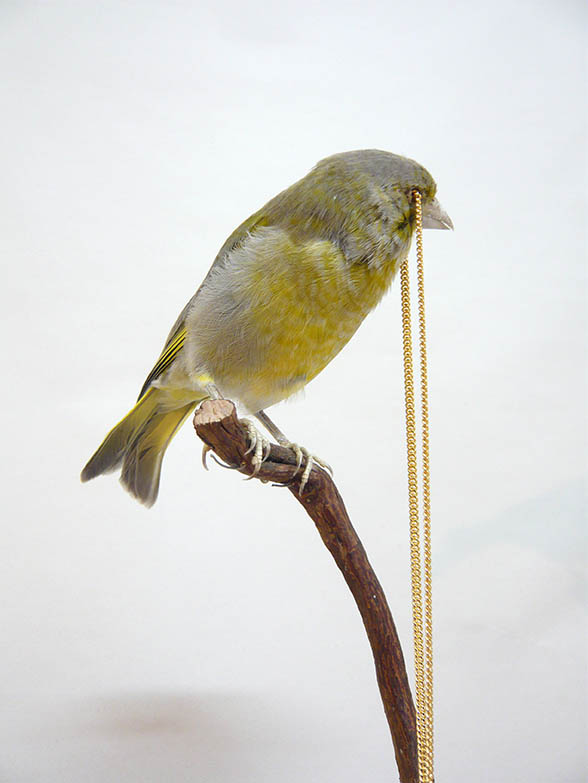 Laurent Perbos